Auckland, Devonport
NEW
Your Bike @ scooter  Rental in Devonport!
So get out of the cages and discover Devonport naturally, in her FULL technicolour, surround-sound, sea-breeze perfumed magnificence!
Have as much fun riding UP them hills as well as riding down
Maps for all occasions, edited for interests; Arts & design, Architecture, Beaches, Museums, Cofee and gourmet foods Etc 🙂 , helmets @ locks provided
Roll to your schedule.
Keep the bikes until the sunset hour.
#PutTheFunBetweenYourLegs
Devonport to Takapuna shared path
A route from the historic suburb of Devonport, through parks and along the waterfront, finishing at the fabulous Takapuna Beach next to a bustling shopping centre.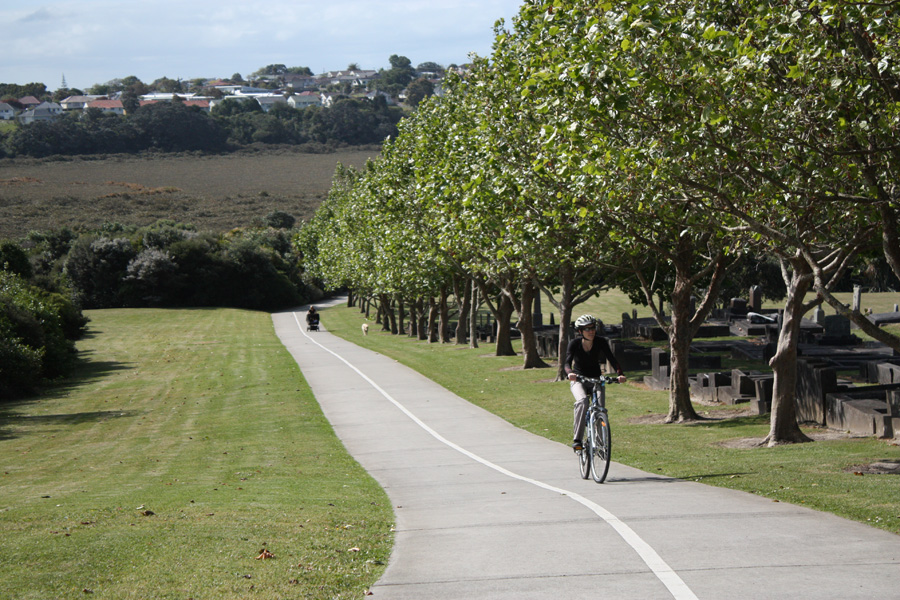 9.5 km.
About 40 minutes.
Devonport to Takapuna green route map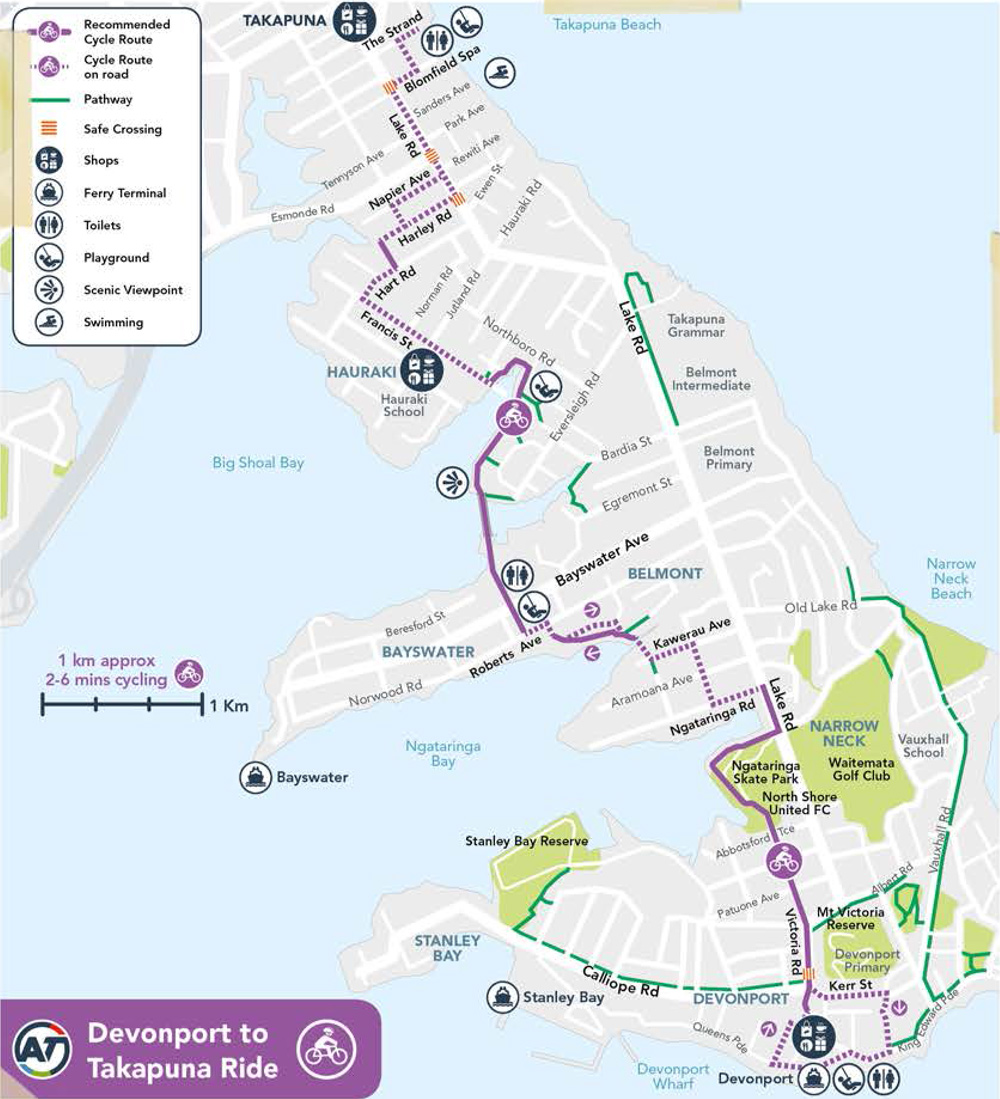 More about this route
The Devonport to Takapuna Great Ride includes paths, boardwalks and bridges weaving through parks, mangroves, and heritage streets. Along the way find a nautical-themed playground at Northboro Reserve, look for eels among the mangroves, and delve into North Shore's history at its oldest cemetery founded in 1891..
Riders can make a round trip returning from Takapuna along Lake Road & Vauxhall Road, stopping off at the stunning Cheltenham and Narrow Neck Beaches.
To start at Devonport, catch a ferry from Britomart.
Mixed terrain – mostly paved.
Signposted through parks and quiet suburban roads.
Short busy sections at either end, less confident riders may choose to walk.
For a shorter round trip take the Bayswater Ferry back to Britomart.
Highlights
Ride from the wharf to the beach along the Devonport peninsula.
Views of Auckland City and the Auckland Harbour Bridge.
Cafés, shopping and swimming at both ends.
Facilities
Access from Devonport ferry and Bayswater ferry.
Picnic and swimming spots.
Playgrounds.
Toilets.
Share the path
Please be courteous towards other path users.
Ring your bell before passing.
Remember to smile, wave and have a good time.
Showing all 3 results